Forward images to other cloud storages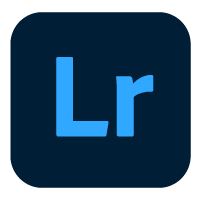 Adobe Photoshop Lightroom
The original images can be sent to your Adobe Photoshop Lightroom. Your camera may also have an option to automatically send images. A subscription to a plan that includes Adobe Photoshop Lightroom is necessary.
* Google Drive, Google Photos, Google One and YouTube are trademarks of Google LLC..
* Adobe, Photoshop, Lightroom and the Lightroom logo are either registered trademarks or trademarks of Adobe in the United States and/or other countries.
* Wi-Fi® is a registered trademark of the Wi-Fi Alliance.
* Other company names, products and services mentioned are trademarks or registered trademarks of their respective owners.